What the Toronto Maple Leafs Should Do With Timothy Liljegren
The Toronto Maple Leafs have a number of decisions to make this offseason about the makeup of next season's roster. One of those will be what the team should do with Timothy Liljegren.
When the Toronto Maple Leafs drafted Liljegren in 2017 with the 17th overall pick, they believed that the 6-foot 190-pounds Swede had the potential to be the cornerstone of the franchise's blue line. So far, that hasn't come to fruition and it appears as though the expectations may have been too lofty.
Liljegren spent time on the Maple Leafs taxi squad this past season and managed to dress for a pair of games. That may have been disappointing for him after playing in 11 NHL contests in the previous campaign. While Liljegren didn't crack the Leafs lineup much this year, he did play for their AHL affiliate, the Toronto Marlies.
Liljegren played 21 games in the AHL and he looked great. Not only was his defense on point but he also contributed to the team's offense. The 22-year-old recorded two goal and nine assists. That's an excellent 0.5 points-per-game for a defenseman.
Toronto Maple Leafs and Timothy Liljegren
It's clear that Liljegren is NHL ready. If the Leafs weren't as loaded as they were this year, he likely would have been given more opportunities. This coming season could be different for him. With Toronto having just six NHL defensemen under contract for the year, it could mean he finally gets an extended shot at being a full-time Maple Leaf.
Liljegren's chances at cracking the lineup would only improve if Toronto loses a player like Justin Holl to the Seattle Kraken expansion draft or a trade gets made that includes Morgan Rielly. While things could change very quickly, it does appear as though Liljegren is NHL bound.
However, if Kyle Dubas is able to bolster the blue line via free agency or trade, Liljegren could be used to secure assets for the Leafs. Trading him makes sense if he doesn't figure into the plans for this coming season. Liljegren could potentially bring back something of value.
There is risk in dealing the defenseman of course. Liljegren still has big potential and has shown that he has the tools needed to become an impact player. Dubas probably won't get full value in a trade at this point in Liljegren's career because he hasn't fully proven himself yet. That's not to say that the Leafs can't get a good return, it's just possible that the 2020 AHL All-Star outplays anyone the Leafs acquire for him.
As a result, I would expect that Toronto doesn't give up on Liljegren. Instead, expect to see him become a fixture on the Leafs blue line. For the man personally, the timing of such a decision would be spectacular. Liljegren becomes a restricted free agent at the conclusion of this coming season so if he has a big year in the NHL, he would cash in.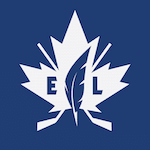 ---